Gore & Owen: Oklahoma's First Two U.S. Senators
Regular price
Sale price
$22.95 USD
Unit price
per
Sale
Sold out
Thomas P. Gore joined the Democrats in early Oklahoma after years as an activist for the Popu­list Party. Having lost his eyesight during his youth, he was one of the nation's most effective orators. His grasp of legislative subjects and the ability to deliver long speeches on the floor of the U.S. Senate marveled his col­leagues and the press, who dubbed him "The Blind Cowboy." Gore stood firm in his convictions even when his positions cost him elections. He opposed America's entrance into World War I, and lost his bid for reelection in 1920. He risked his friendship with President Franklin D. Roosevelt by casting the lone vote against the establishment of the Works Progress Administration (WPA) during the Great Depression.
Robert L. Owen served as U.S. Senator for the first 18 years of statehood. After coming to Indian Territory with his moth­er, Owen was a school­teacher, lawyer, journalist, Indian agent, and banker. He was popular for win­ning a major court case on behalf of the Eastern Cherokees in seeking compensation from the federal government for eastern lands lost during removal. A Democrat who fought to strengthen public control of government and fight child labor use, Owen is best known as the Senate sponsor of the Glass-Owen Federal Reserve Act of 1913, the legislation that created the Federal Reserve Sys­tem. For his efforts in stabilizing America's banking industry, Owen has been called the "Father of the Federal Reserve."
Even though Gore and Owen were often far apart on issues, both were instrumental in estab­lishing a power base to be built upon by later con­gressmen and senators to assure that the Sooner State's voice in the federal government was strong.
Share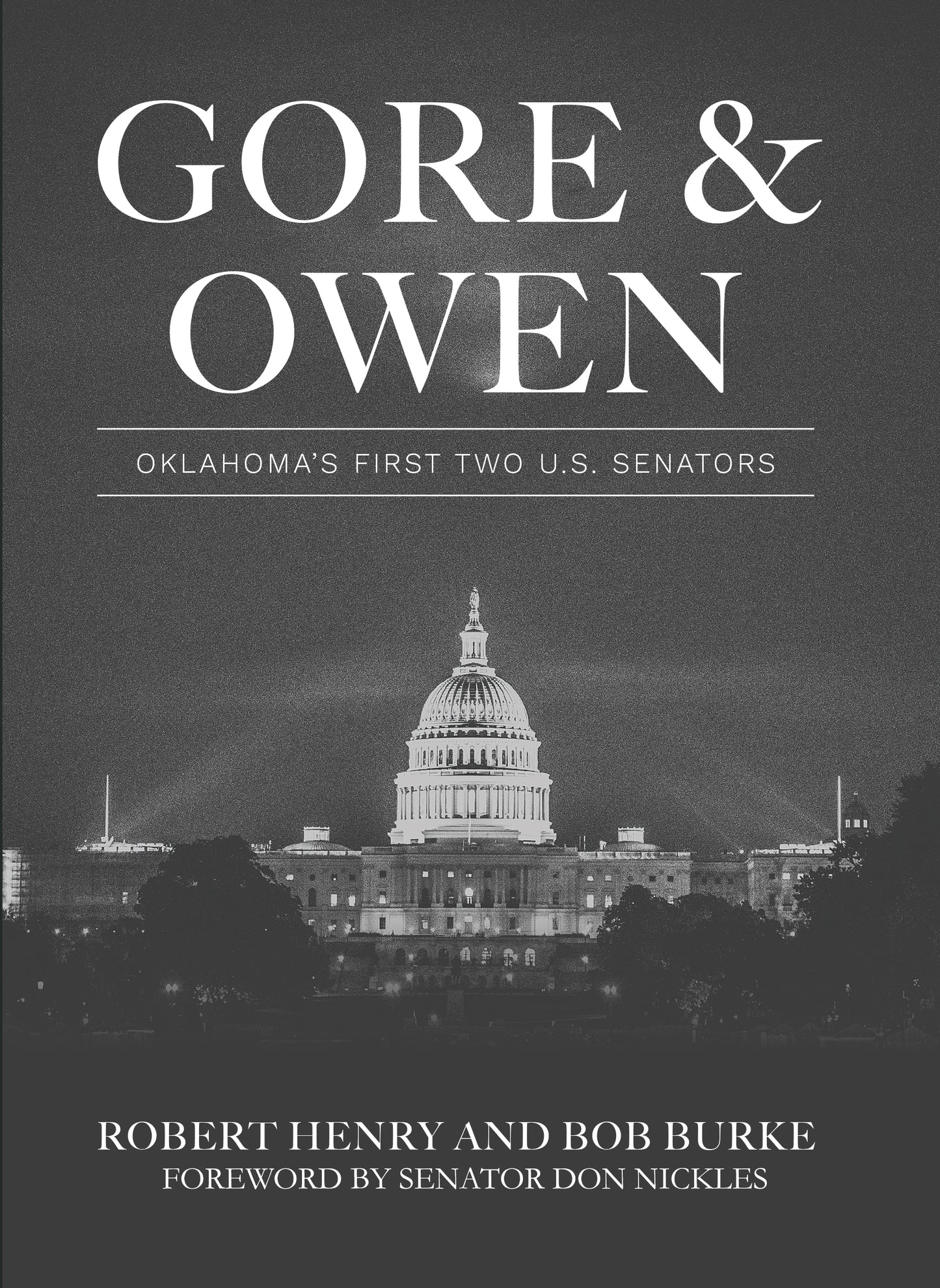 Free Shipping

Get free shipping on orders over $50, or pay just $7.95 flat rate for orders under $50. We also offer free in-store pick-up.

Hassle-Free Exchanges

We offer a 30-day return policy for itmes in original condition & packaging and accompanied with the sales receipt.