Beaux Arts Ball
Regular price
Sale price
$39.95 USD
Unit price
per
Sale
Sold out
The Beaux Arts Society was born from the need to sustain the Oklahoma Art Center, known today as the Oklahoma City Museum of Art. Although prominent families and art enthusiasts made possible the purchase of art and provided funds to attract traveling artists, there was no means to maintain the facility itself.
That all changed in 1945 when Eleanor Kirkpatrick suggested an annual costume ball to raise much-needed funds and create broad publicity for the Oklahoma Art Center. Aware of the brilliantly staged Beaux Arts Balls that began in France in the 17th Century and were presided over by Kings and Queens, Kirkpatrick said, "Beaux Arts Balls are about tradition and families and supporting the quality of life in our community."
Held at Oklahoma City's Municipal Auditorium, Kirkpatrick served as chairman of the first Beaux Arts Ball in 1946. Tickets were $3.75 each and for .50 cents a spectator could watch the ball from the balcony. An international theme was adopted and Mrs. John A Brown donated the decorations. Oklahoma colleges and universities were invited to send one female art student to serve as an attendant and compete for the title of Queen. The court was made up of senior girls from Oklahoma City high schools and boyfriends or classmates served as escorts. The young women wore a variety of evening gowns and their escorts wore suits or military uniforms. Mayor Robert A. Hefner was named King and Rosalee Deardorff of Tulsa, an art student at Oklahoma A & M College, was named Queen. The first ball cleared $2,480 to fund the construction of a new gallery at the Oklahoma Art Center.
In 1947 the ball was moved to the Oklahoma City Golf & Country Club where the majority of balls have been hosted since. Themes have ranged from "Louisiana Purchase" and "Arabian Nights" to "One Enchanted Evening" and "Command Performance". Committee members, Kings, Queens, and courts throughout the years have included Oklahoma's community leaders and those with a commitment to philanthropy. And, every ball has supported the arts.
Seventy-five years later, the Beaux Arts Society and the Beaux Arts Ball continue to honor "tradition," "family," and "supporting the quality of life in our community." With world-renowned artists and a vast array of mediums, including Dale Chihuly's 55-foot Eleanor Blake Kirkpatrick Memorial Tower glass sculpture, the Beaux Arts Collection at the Oklahoma City Museum of Art is one of the most admired in the country.
Share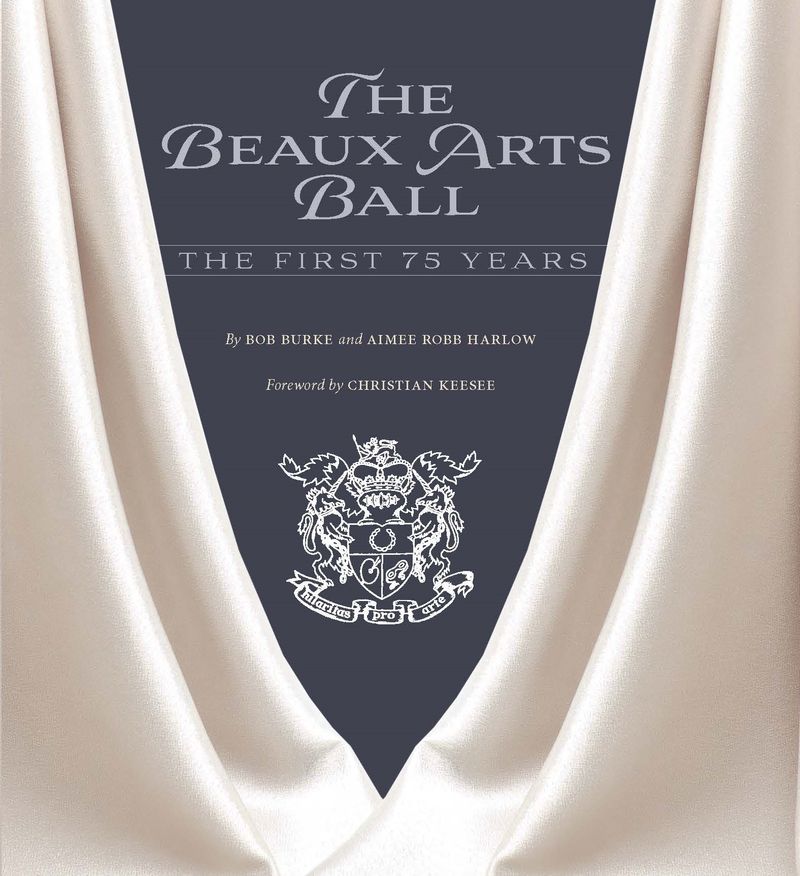 Free Shipping

Get free shipping on orders over $50, or pay just $7.95 flat rate for orders under $50. We also offer free in-store pick-up.

Hassle-Free Exchanges

We offer a 30-day return policy for itmes in original condition & packaging and accompanied with the sales receipt.