Don't Never Be Afraid of Your Horses
Regular price
Sale price
$29.95 USD
Unit price
per
Sale
Sold out
By Mike Larsen
Award-winning artist Mike Larsen split his early years between his grandparents' home in Wynnewood, Oklahoma, a hospital in Luling, Texas, and Amarillo, Texas. With an absentee father, a single mother working in Dallas, Texas, to make a living for she and her young son, and stricken with Polio, it would have been easy to understand had Larsen decided to simply "give up."
However, giving up was not in Larsen's genes, nor those of his family. From a very young age, Larsen was surrounded by those who not only loved and protected him, but also made certain he experienced life's bumps and disappointments. They fostered his interests and talents, yet allowed him to fail and struggle. They were preparing him for life. The foundation laid by those who raised him, combined with Larsen's incredible wit, passion for his art, sense of adventure, and intense love for his family and friends, has served him well.
"Don't never be afraid of your horses," is a phrase Larsen grew up hearing from his grandfather. It became Larsen's mantra and, as a result, the perfect title for the collection of stories written in Larsen's own words. Whether reading from the start or diving in the middle, Don't Never Be Afraid of Your Horses is like sitting down and having a one-on-one conversation with the artist himself. He will make you laugh and he will make you cry. He will ignite your imagination and strengthen your Faith. Sprinkled with Larsen's wit and wisdom, Don't Never Be Afraid of Your Horses is a celebration of both triumph and lessons learned.
Share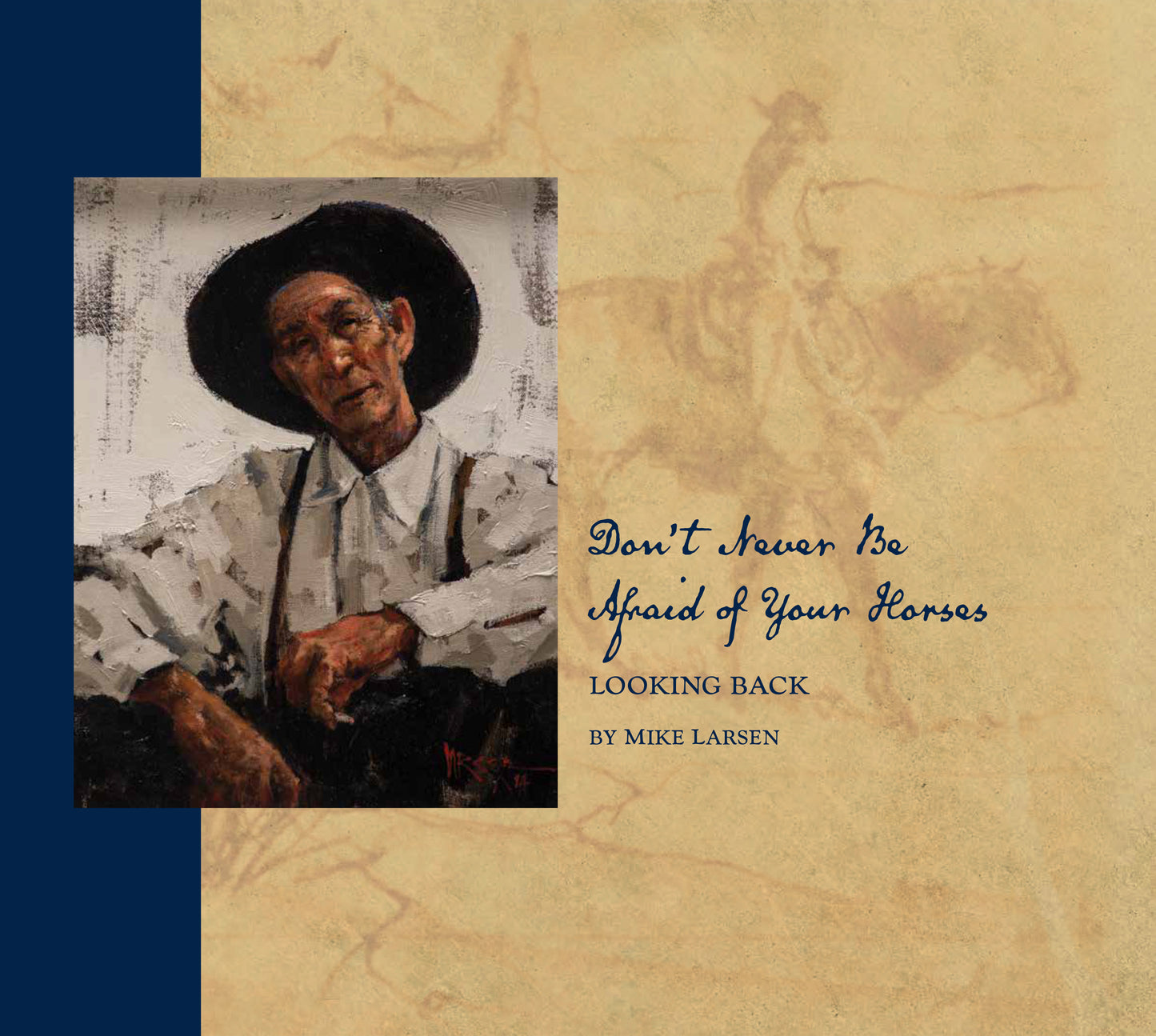 Free Shipping

Get free shipping on orders over $50, or pay just $7.95 flat rate for orders under $50. We also offer free in-store pick-up.

Hassle-Free Exchanges

We offer a 30-day return policy for itmes in original condition & packaging and accompanied with the sales receipt.