Harold Keith: The Writing Man Who Also Ran
Regular price
Sale price
$22.95 USD
Unit price
per
Sale
Sold out
Harold Keith wrote a lot and ran a lot, and it would be impossible to say which he loved more.  He started publishing in a boys' magazine when he was 14, and he was working on a book when he died, in his nineties.  He lettered in the mile and the half-mile in his senior year at Lambert High School, and he kept running until he fell and broke a leg at the age of 91.   
     His writing included 16 books and countless stories about University of Oklahoma (OU) athletes and coaches during his 39-year career as sports information director (SID).  Being the SID was a full-time job, yet Keith produced those books by working early and late and between football seasons.  He was the embodiment of energy, not just going places, but hurrying places, always hustling to his next task.  Why plod upstairs when he could bound up them?  And when he got where he was going, he didn't huff and puff, but breathed easily and smiled.  He had a winning grin that was described as "so warm it could melt butter in the next room," and he flashed it regularly in his daily comings and goings.  His mode of living bespoke enthusiasm and stamina, and his mind seldom seemed at rest. He was a man with a mission, or two.
     Born before statehood in what became Oklahoma, Keith was about as "Oklahoma" as a person could be.  He was born and died within the current boundaries of the Sooner State.
      After high school, Keith studied and ran for a couple of years at Northwestern State Teachers College in Alva before enrolling at OU.  His two years at the school eventually cost him his senior year of eligibility with the Sooners and compelled him to run unattached the season of 1929.  So, he settled for being the sports editor of the student newspaper in his last year as an undergraduate.  He was reluctant to write about himself, and family members testify that he was also loath to talk on the subject.
     Most people have no idea how hard it is to write a book, let alone get it published.  Yet—decades before self-publishing made it possible for anyone—Keith wrote voluminously and found legitimate publishers for his 16 titles.  One of them achieved a pinnacle in youth fiction, and two are icons of the history of football at the University of Oklahoma.  Some of the others also won awards, and several enjoyed new popularity as reprints late in the author's life.  Like George Bailey, Harold Keith had a wonderful life, one worth writing about.
Share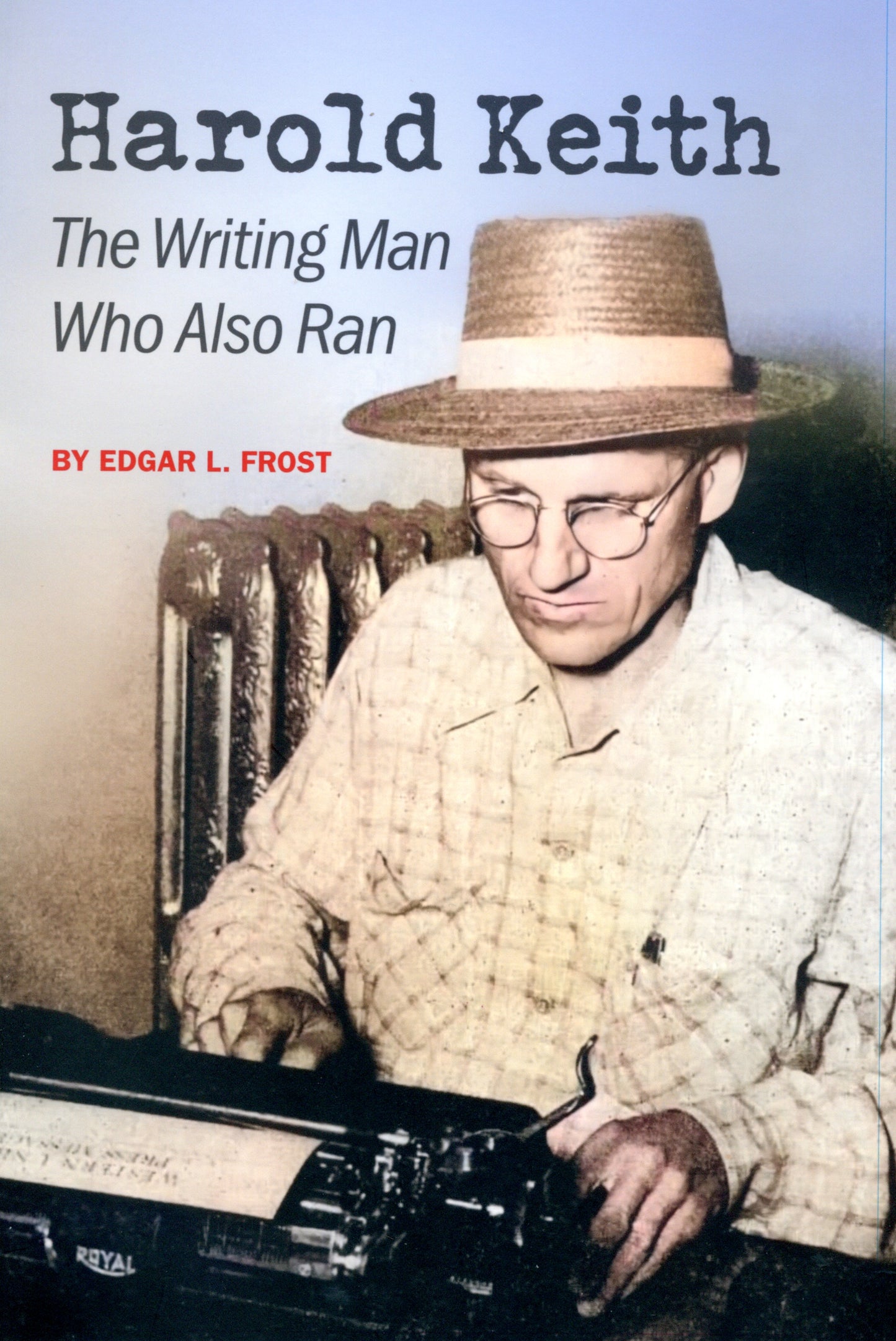 Free Shipping

Get free shipping on orders over $50, or pay just $7.95 flat rate for orders under $50. We also offer free in-store pick-up.

Hassle-Free Exchanges

We offer a 30-day return policy for itmes in original condition & packaging and accompanied with the sales receipt.