A History of University of Tulsa College of Law
Regular price
Sale price
$29.95 USD
Unit price
per
Sale
Sold out
By John Forrester Hicks
This book tells the story of the birth and development of a law school against the backdrop of the "oil capital of the world"—Tulsa, Oklahoma. It is a study of how an educational institution has evolved. Starting as a small, independent school serving mainly Tulsa men and women during the oil-boom days of the 1920s, this history chronicles the evolution of this school into a university—related college of law serving men and women from all parts of the United States and beyond, as well as serving as a major resource for a variety of legal areas of endeavor.
In the process we meet the men and women who shaped the school—lawyers and philanthropists such as John Rogers, James A. Chapman and Waite Phillips; and teachers and scholars such as John W. Hager and Bernard Schwartz. We also meet the myriad individuals who molded the school as students, faculty, staff, alumni, and friends.
The book also describes how events of the day—World War II, racial integration, the entry of women in significant numbers into the law school world, and the explosion in information technology—have contributed to the development of the law school.
Using both text and photographs, John Forrester Hicks, a professor at the College of Law for nearly forty years, paints a vivid picture of the development of this law school. This work should be of interest both to historians and to alumni, students, faculty, staff and friends of the University of Tulsa College of Law.
Share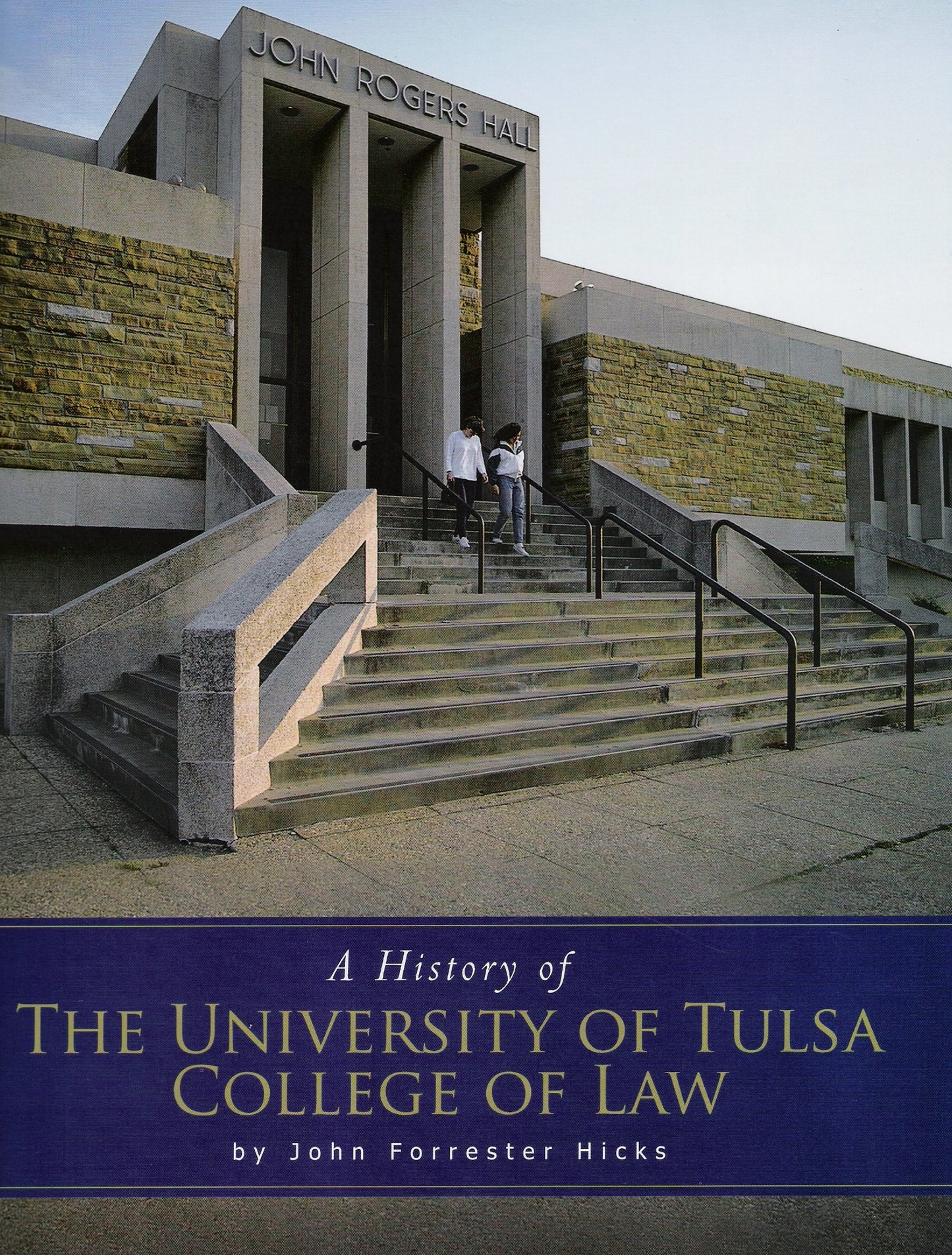 Free Shipping

Get free shipping on orders over $50, or pay just $7.95 flat rate for orders under $50. We also offer free in-store pick-up.

Hassle-Free Exchanges

We offer a 30-day return policy for itmes in original condition & packaging and accompanied with the sales receipt.