Leaning on a Legacy
Regular price
Sale price
$24.95 USD
Unit price
per
Sale
Sold out
The Great Depression took its toll on the pocketbooks and emotions of Oklahomans who lost their jobs as banks failed, businesses closed, and farm markets collapsed in the 1930s. In 1935, President Franklin D. Roosevelt and Congress created the Works Progress Administration (WPA), the largest of Roosevelt s New Deal programs designed to bring America back to good economic health. After 1939 the agency was known as the Work Projects Administration. The WPA was a work relief program that left a positive impression upon Oklahoma. Not only were workers able to earn enough money to feed their families, their work on WPA projects is a monument to the success of the program. All over Oklahoma are schools, public buildings, stadiums, armories, and parks still used 70 years after WPA workers built them. The WPA shield is permanently attached to hundreds of structures that have served their communities well. Not only did WPA leave a lasting legacy of buildings, many WPA workers learned trades from the opportunities in work rooms and in sewing rooms. WPA workers built rock-lined ditches for malaria control, dams for water storage, and outhouses to improve sanitation. WPA music, writing, theater, and arts projects added to the cultural growth of the young state. This book is a history of the impact WPA made upon Oklahoma. It also is a tribute to the thousands of men and women who made the best of a bad economic time and contributed greatly to the future of Oklahoma. Their legacy will never be forgotten.
Share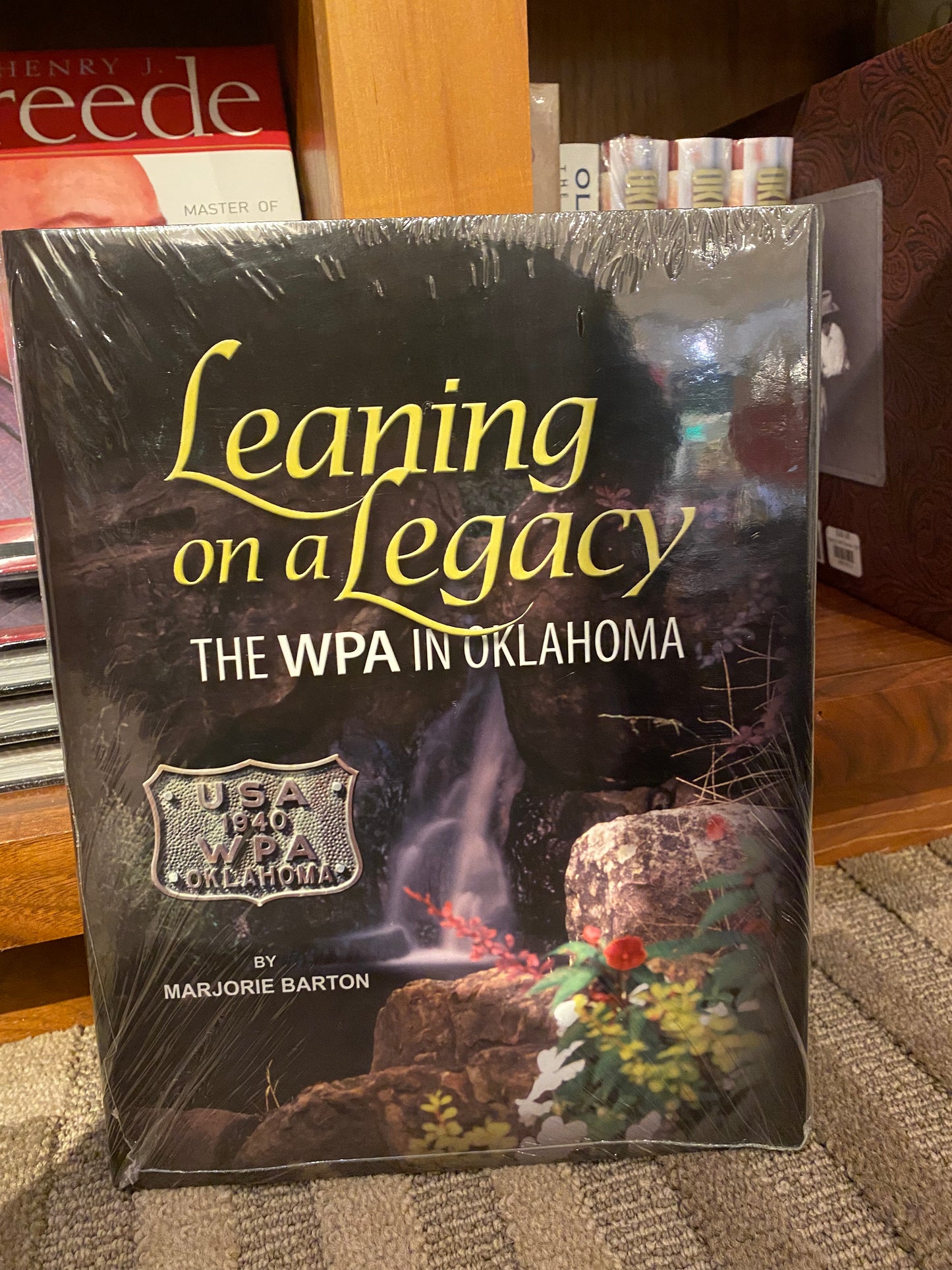 Free Shipping

Get free shipping on orders over $50, or pay just $7.95 flat rate for orders under $50. We also offer free in-store pick-up.

Hassle-Free Exchanges

We offer a 30-day return policy for itmes in original condition & packaging and accompanied with the sales receipt.