Nazih Zuhdi: Private Papers and Personal Portraits
Regular price
Sale price
$19.95 USD
Unit price
per
Sale
Sold out
The book you hold in your hands is a road map... an invitation to explore the landscape of human achievement. The land on which we stand and thrive is not merely the product of natural forces, but of the toil of many men and women who shaped the world that is ours today. A few of these pioneers have built mountains--singular works that tower over the geography like eternal beacons. A fewer still have climbed such heights and continued a lifetime's labor, raising a range of peaks that redefine the terrain of our lives. Nazih Zuhdi and the worlds of his mentors have left a trail of such crests--places where one can stand and marvel at how the mind of man can create a new and better world. I invite you to climb some of those crests with me, to wonder and delight at what you see through the stories that are told. The scope of Nazih Zuhdi's work spans wide--one gaze cannot encompass it. This will be the first of three volumes the first will focus on his early days with Clarence Dennis and C. Walton Lillehei (July 1, 1952-December, 1956) and then move on to his independent work in his laboratories at the University of Oklahoma College of Medicine in Oklahoma City (1957-1958) and at 13th Street Mercy Hospital in Oklahoma City (1958-1965); the second will fix our eyes on the years he spent at Integris Baptist Medical Center, (1959, 1963-1999); and finally we will look specifically at the years since 2000. So climb these peaks with me, as well as so many others. From our vantage points we will see the panorama of human innovation as it reshapes the landscape of modern medicine. From these mountain tops one can see fresh worlds of science, wonder and beauty that stretch far beyond the next horizon. M. Rose Elizabeth Power, RSM, Sister of Mercy, stands atop the mountain, gazes in wonder at the world around her and exclaims: Our life s journey Epiphany and Genius occasionally cross paths. When Dr. Nazih Zuhdi s Genius met Mercy's holy ground, an Epiphany illuminated a path which in time transcended the Globe. This blessed gift birthed a channel of hope, of joy and continuance of life for multitudes. -Brooks Barr. Ph.D.
Share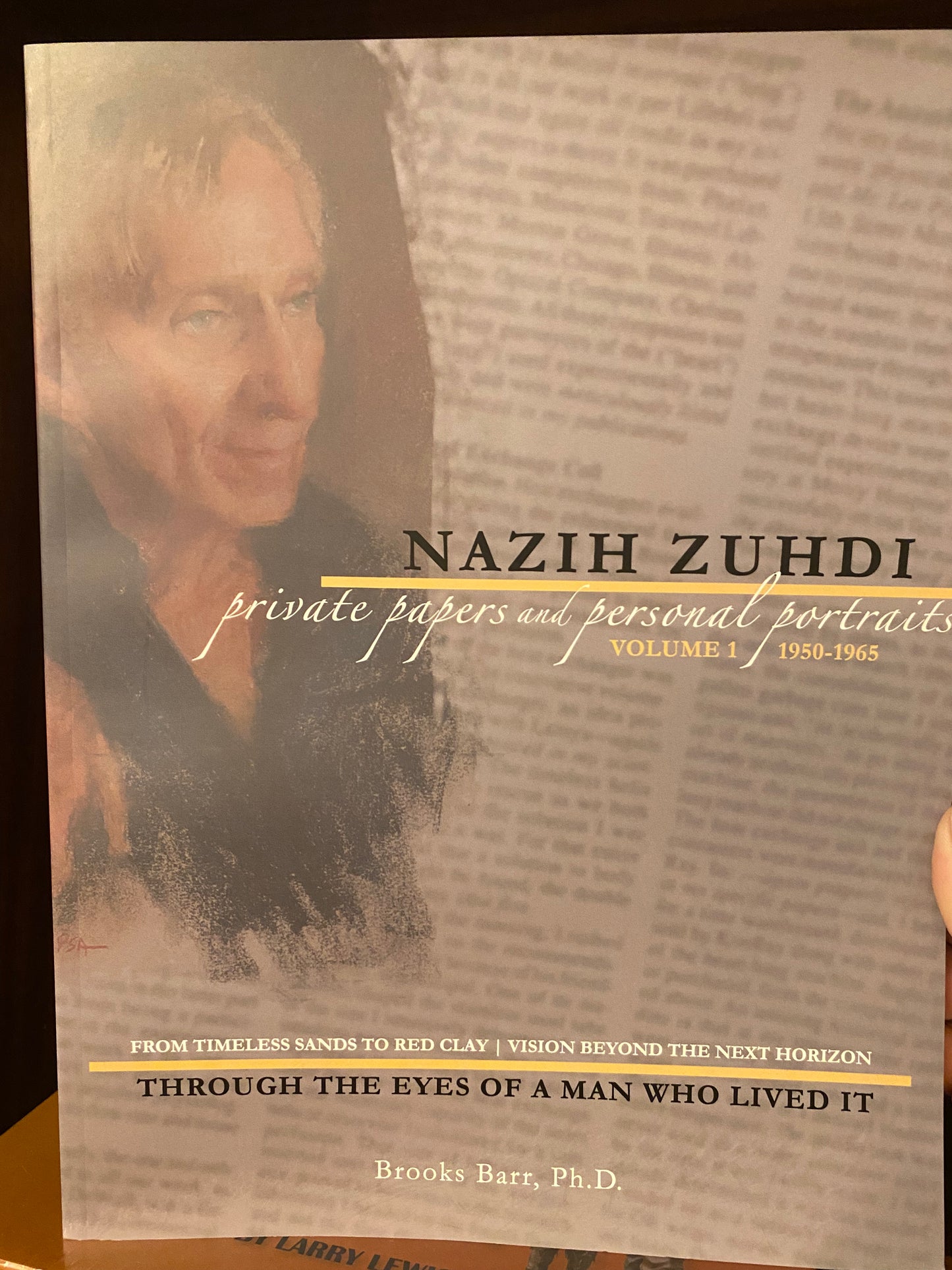 Free Shipping

Get free shipping on orders over $50, or pay just $7.95 flat rate for orders under $50. We also offer free in-store pick-up.

Hassle-Free Exchanges

We offer a 30-day return policy for itmes in original condition & packaging and accompanied with the sales receipt.