Pride of the Wichitas
Regular price
Sale price
$29.95 USD
Unit price
per
Sale
Sold out
By Sarah Eppler Janda
Cameron was one of six agricultural high schools created by the Oklahoma state legislature in 1908 and since that time the institution has gone through numerous changes. The original mission of the Cameron State School of Agriculture, set forth by the state legislature, was to provide a practical education to the farm boys and girls of southwest Oklahoma. Cameron's first classes began in the fall of 1909 and they took place in a basement of a downtown Lawton bank. The early Cameron students took great pride in moving out of the basement to the main campus when the first building was completed in 1911. These students received an education in everything from hands-on road building courses to training in invalid cookery.
In 1927 Cameron became a junior college and eventually discontinued high school course work altogether in 1941. The school grew substantially, becoming one of the largest junior colleges in the southwestern United States by the early 1930s. Cameron students weathered the Great Depression often eating much better than students in more urban settings and they had the opportunity to work in campus garden plots to help defray eating expenses. During World War II Cameron students followed closely the war's progression, often linking school pride, patriotism, and Christianity into a single celebrate label of being "Cameronistic."
In the late 1960s Cameron began transitioning into a four year university, which proved to be more challenging than some proponents of the move anticipated. Nonetheless, Cameron began granting four-year degrees in 1970 and the university found a renewed sense of identity and purpose. In the 1980s Cameron began offering a handful of Master's Degree programs and while enrollment trends vacillate from time to time, the 2009 fall semester at Cameron marked the largest enrollment in the history of the school. Cameron has undergone many changes in past one hundred years but it has retained a strong commitment to educating its students and providing them with individualized attention.
Share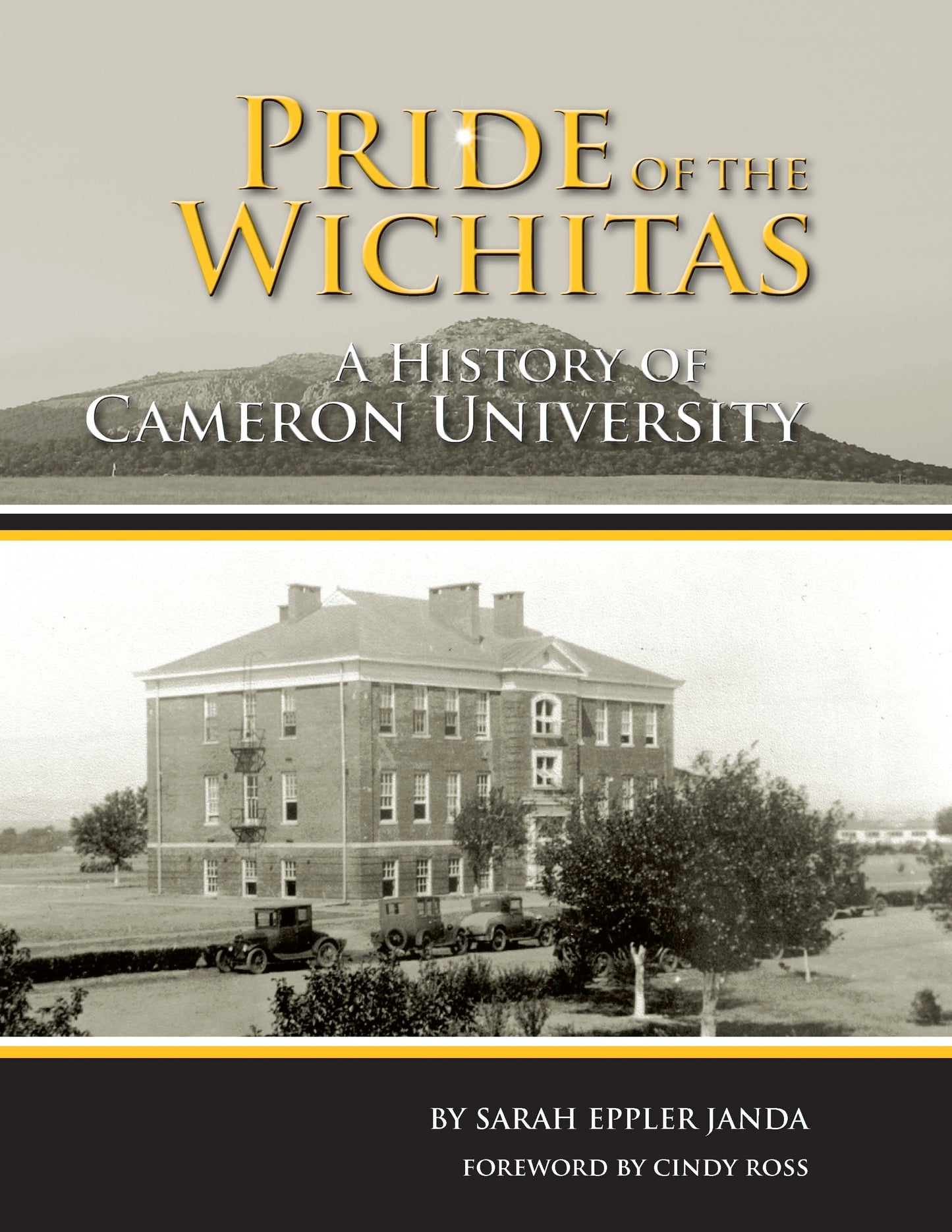 Free Shipping

Get free shipping on orders over $50, or pay just $7.95 flat rate for orders under $50. We also offer free in-store pick-up.

Hassle-Free Exchanges

We offer a 30-day return policy for itmes in original condition & packaging and accompanied with the sales receipt.