Struggles in a New State
Regular price
Sale price
$34.95 USD
Unit price
per
Sale
Sold out
By Larry Lewis
During the spring of 1910, as President Theodore Roosevelt was returning home from his travels through Africa and Europe, two brothers—one 10 and the other 6—left their Frederick, Oklahoma, homestead by horse to ride, alone, to New York City, New York, in hopes of greeting him. The boys had been introduced to Roosevelt a few years earlier when he had made a special detour to Oklahoma Territory in 1905 to spend days riding the plains and witnessing their father, Jack Abernathy, a poor man of many trades with a large family, hunt down and catch wolves and coyotes alive. The boys' journey soon gathered the attention of the national press making them for a time the nation's most famous children. In New York, Roosevelt not only met the boys but insisted they ride in the parade just behind his carriage and in front of his beloved Rough Riders. While the Roosevelt and Abernathy Boys' journeys shared remarkable similarities, the boys' idyllic trip sharply contrasted with bruising electoral battles adults were fighting in Oklahoma and the nation.
The horseback trip by the boys contrasted with new means of transportation, as the summer of 1910 witnessed the first car tour through, and the planning of the first air shows in, Oklahoma. New York City was abuzz not just with the arrival of the Abernathy Boys but over the first air flights between cities as biplanes flew to the town from Albany, New York, and Philadelphia, Pennsylvania, setting new time and distance records. The boys caught the same fever, being personally shown by a Wright Brother how planes were constructed, learning how to drive a car at Times Square, and motoring from New York City to Oklahoma City. In brief, the 1910 journey of the Abernathy Boys provides a remarkable background for contemporary struggles raging in their home state and in the national, and the start of permanent revolutionary transportation advances that would redefine the nation.
Share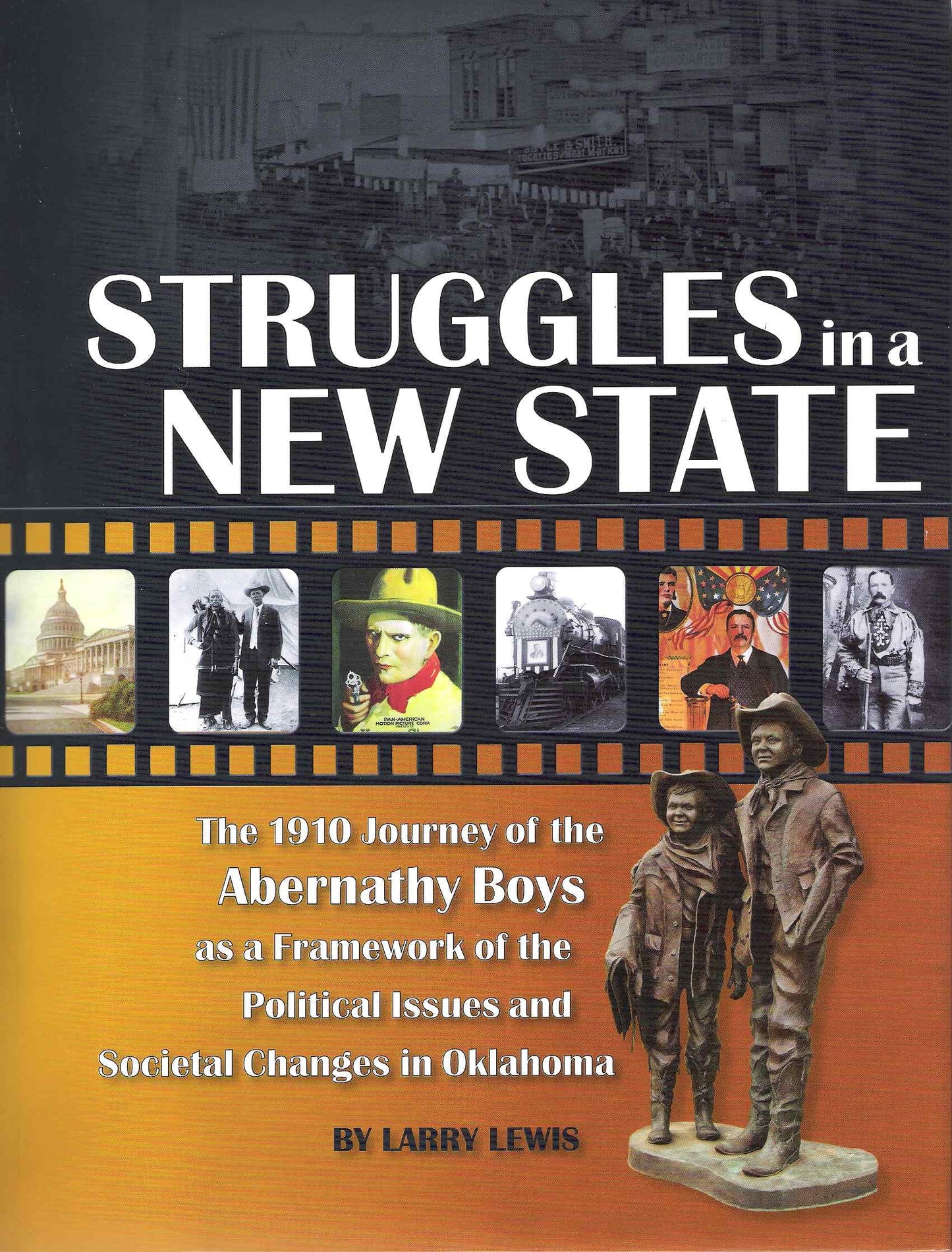 Free Shipping

Get free shipping on orders over $50, or pay just $7.95 flat rate for orders under $50. We also offer free in-store pick-up.

Hassle-Free Exchanges

We offer a 30-day return policy for itmes in original condition & packaging and accompanied with the sales receipt.