The Last Amateur: The Life of Charlie Coe
Regular price
Sale price
$24.95 USD
Unit price
per
Sale
Sold out
Amateur golfer Charles Robert "Charlie" Coe is recognized as one of the best golfers to ever play the game. Born in Ardmore, he won the Oklahoma State Championship during high school, three conference championships while attending the University of Oklahoma, and just one year after graduation his first U. S. Championship.
            Known for his intense concentration, competitiveness, and ability to find the advantage in the most precarious situations, his career included 27 consecutive match-play victories, Trans-Mississippi and Western Amateur wins, strong finishes in the British Amateur, U. S. Open, and the Masters, six Walker Cup selections, and multiple amateur records—some still on the record books today.  He played alongside Arnold Palmer and Jack Nicklaus, both of whom have spoken openly about their respect for Coe not only as a golfer, but as a gentleman.
            Coe's awards and accolades are numerous, but the one that meant the most to him was the Bob Jones Award—golf's most prestigious—from the United States Golf Association.  During the presentation Jones said "Rather than think the award honors Charlie, it is more appropriate to think that he adds meaning to the award by accepting it." Although he possessed the talent to go pro, Coe played during a time when professional golfers did not earn enough to support themselves or a family.  The father of three, Coe, with the support of his wife Liz, decided to focus on the family business—oil.
            It was after Coe's passing that Dr. Stephen M. Prescott learned about the golfer and his outstanding career.  With the help of Coe's widow and sons, the discovery of a draft autobiography, and interviews with golfers and friends who knew Coe well, Prescott began writing.  The result—The Last Amateur: The Life of Charlie Coe. Enjoy.
 Back cover quotes:
"He was as good as those as those guys [Jack Nicklaus and Deane Beman], he was as talented as those guys.  He would have made his mark. That's golf's loss, that he didn't pursue a professional career. It was a time in history of the game. He was the greatest player not to play." 
Carl Jackson, Caddy
Augusta National Golf Club
 "Charlie was the only amateur golfer I feared when we played.  I felt I could beat anyone else anytime, but not Charlie. He was just out and out good.  I always enjoyed being with him—a heck of a guy and a heck of a competitor."
Harvie Ward
S. Amateur and British Amateur Winner
 "Charlie was in the very top echelon of golfers in the world. He was as good as [Ben] Hogan. He was as good as [Byron] Nelson. He was as good as anybody who played the game anywhere in the world. He just did not choose to put it out there. When he played with them, he played equal with them. And had he played, in my opinion, he would've been one of the three dominant players in golf for about 10 or 15 years. I don't think anyone could have touched him during that time."
Jimmy Vickers
Bing Crosby National Pro-Am Winner
Share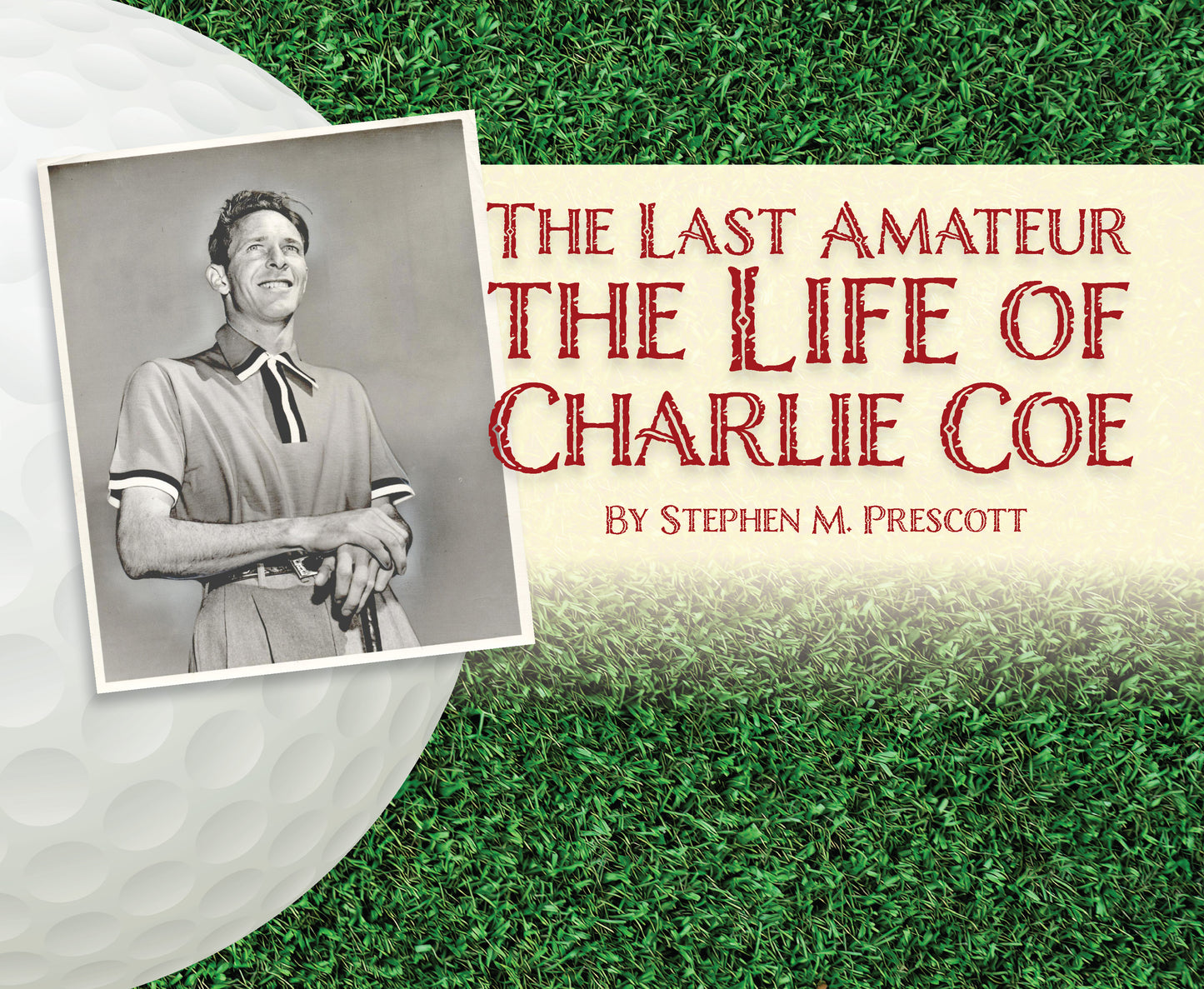 Free Shipping

Get free shipping on orders over $50, or pay just $7.95 flat rate for orders under $50. We also offer free in-store pick-up.

Hassle-Free Exchanges

We offer a 30-day return policy for itmes in original condition & packaging and accompanied with the sales receipt.